10th Annual Women's Retreat!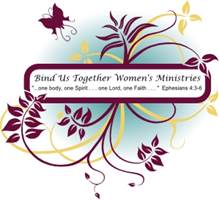 "…being diligent to preserve the unity of the Spirit in the bond of peace. There is one body and one Spirit, just as also you were called in one hope of your calling; one Lord, one faith, one baptism, one God and Father of all who is over all and through all and in all." Ephesians 4:3-6 (NASB)

Friday, May 4 - Sunday, May 6, 2018
Campus Grove at Albion, ID
(401 W. North St., Albion, ID 83311, approx. 1hr. 45 min. northwest from Brigham City)
Cost: $85
Speaker – Marcia Taft

"Soul Hope: Footsteps of Faith"

Marcia attended a small Bible college in Montana. After receiving a degree in music, she returned to Utah and married her high school sweetheart. Twenty-seven years later, Montel passed away at the age of 47. They had one son who currently lives with his family in Vancouver, WA. Her two grandsons are anxiously awaiting the arrival of twin siblings in late May. After being a widow for 15 years she recently remarried. Marcia attends Midvalley Bible Church and has been active for many years in music ministries, teaching Sunday school, speaking at camps and retreats and leading women's Bible studies. She lives in Lehi and currently works as the COO of Applegate HomeCare & Hospice.
Special Retreat Project:


Offers HOPE, healthier lives, and freedom from foot-related diseases through education, jobs for men and women in Uganda, and medical relief. We'll be preparing the materials for making shoes to protect the feet of children from crippling parasites. The donation cost is $10 per pair of shoes.
For more information contact Patti Glover, 801-475-5126
Pick up a registration form at your church or register online at www.mscbc.org
$45 Registration deposit due April 1
Full registration balance due April 22.
(Deposit or full registration fee must accompany
registration form.)

Hosted by the Brigham City churches of Bind Us Together Women's Ministries.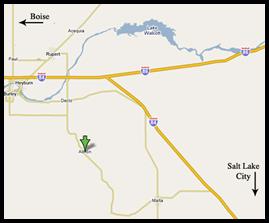 401 W. North St., Albion, ID 83311
Utah Directions: North on I-15 to north on I-84. Take exit 245 (City of Rocks/Malta). Turn left, travel 8 miles into Malta (to stop sign); turn left onto ID-77 (follow arrow) for ½ mile. Turn right before the Phillips 66 gas station onto Center St./ID-77, follow signs to Albion on ID-77 for 8 miles. Turn right at log cabin, still on ID 77 north. In Albion, Campus Grove is located north of town on ID-77 (just past the painted water tanks and restaurants). Look for the museum sign/Campus Grove sign straight ahead on the left.
Check with your church representative for carpool information.
Friday, May 4
Check-in 5:00pm
Dinner 5:45pm
Session I 6:30pm
Sunday, May 6
Check-out 1:00pm
What to bring:
Bible & notebook, pen/pencil
Bedding - sleeping bag or sheets/blankets, pillow
Warm jacket, sturdy shoes
Flashlight
Towel/swimsuit (hot tub)
Personal hygiene items - bath and hand towel,
toothbrush, shampoo
Board games for free time (if you desire)
Snacks & soft drinks (personal or to share, if desired)
Cell phone service is limited in Albion
Plus, Don't forget to bring:
Your own coffee mug (for individual use)
$10 donation per pair of shoes for Sole Hope
Scissors/shears for cutting jeans and plastic milk cartons for Sole Hope

CLICK HERE to Register and/or Pay Online

-or-